Perched atop the iconic Bussey Building, Bussey Rooftop Bar literally stands above the rest as the highest drinking hot spot in Peckham, offering delicious cocktails, seasonal bites and unrivalled 360 degree views of London's dazzling skyline. Transforming into a colourful oasis for summer, Bussey Rooftop Bar offers a unique drinking and dining experience in the heart of South London.
Their bar menu has been specially curated to satisfy your taste-buds and stir your imagination. Sit back and savour the spectacular views whilst enjoying your favourite tipple. Join us for crafted cocktails, beers, spirits, fine wines and fizz. It sure does taste like summer…
Bussey Rooftop Bar favourites RockaDollar are back on their rooftop. They're ready to start serving you the most superbly scrumptious burgers and hot dogs! That's not all – with deliciously crafted vegan and vegetarian options, there's a pimped up street selection perfect for everyone.
Take your summer up a level with Bussey Rooftop Bar's special events this summer. Head to their website to be kept updated about all things sky high.
Bussey Rooftop Bar on Twitter
7 hours ago
"Boots 'n cats 'n boots n' cats" 🎙️... as you can tell we're super excited for tomorrow night's beatbox workshop with @BeatFoxUK. Get involved at Bussey Rooftop Bar, before the @rooftopfilmclub screening of 8 Mile! https://t.co/NB6KVq790w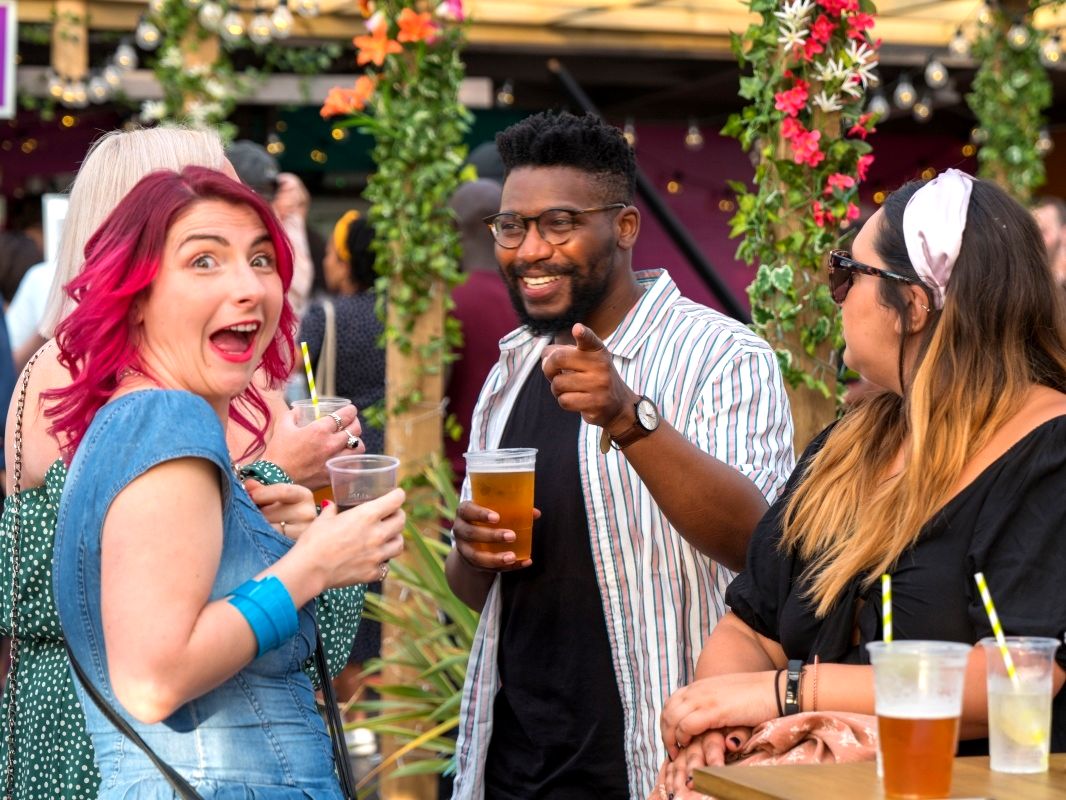 Follow Bussey Rooftop Bar on Twitter
Opening Hours
---
Tue - Fri

17:00 - 23:00

Sat

12:00 - 23:00

Sun

17:00 - 23:00
Find Bussey Rooftop Bar
---
Roof B
Bussey Building,
133 Rye Lane,
Peckham. SE15 4ST